As you probably all know, thanks to Heinrich Harrer and Brad Pitt, Tibet was occupied in the early 50s by China and many Tibetans, including the Dalai Lama, fled over the mountains to India. The main settlement and the "seat of the exile Tibetan government" of the Dalai Lama is located in the north of India, in Dharamsala. But there are many other Tibetan settlements all around India.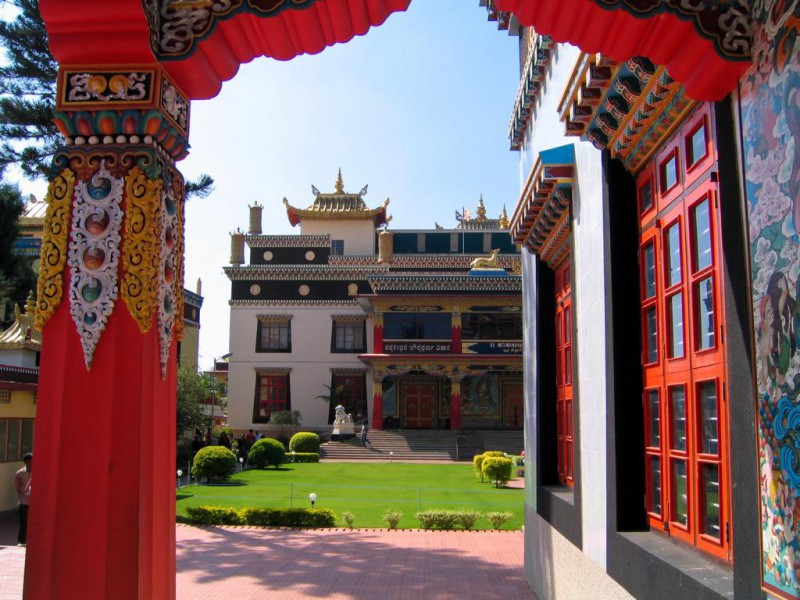 What struck us immediately was the relatively high standard of living in this settlement compared to the surrounding Indian villages. Everything was modern and clean and the people seemed very happy. The colorful architecture was so fresh and full of life as the monks themselves.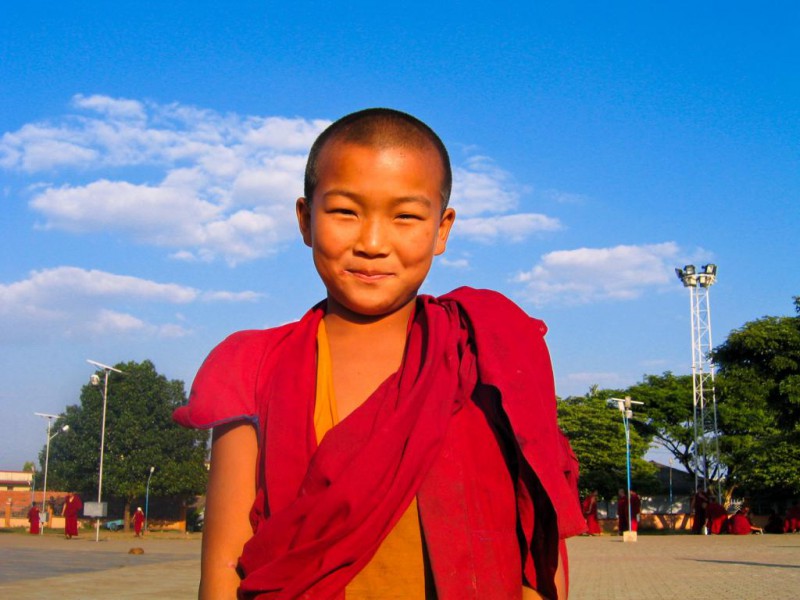 We looked at the giant golden Buddha statues, admiring the ornate doors and windows and attended evening prayers of the monks. After we had organized even a farewell photo with a couple of young monks the next day, it was now back to the coast to Kerala.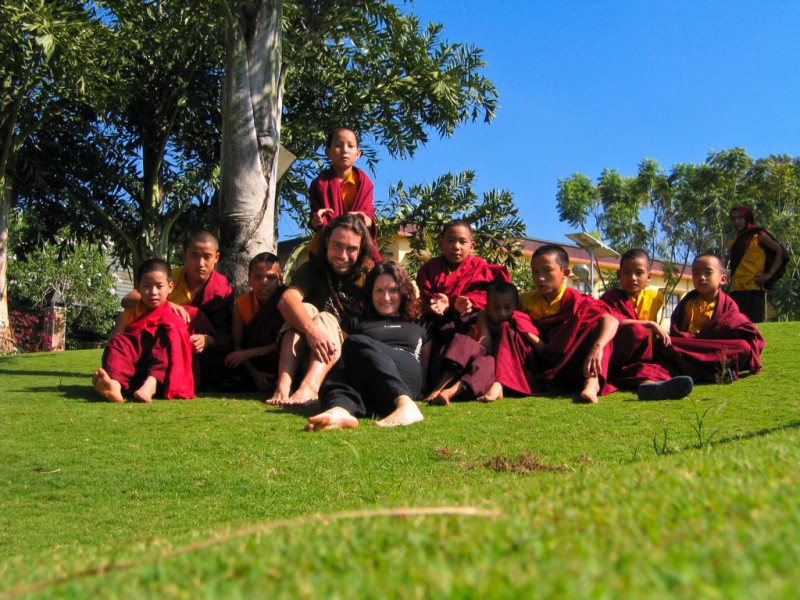 All images of the report are available here: Tibet in India