After sufficient beach and sea time, we were ready for a trip into the interior of India with its kaleidoscope of cultures, manifesting them self with unbelievable number of ancient, beautiful temples. Above all, a Keshava temple complex in Somanathapura impressed us because of its very detailed and expressive stone sculptures.

An interesting part of traveling the more rural parts of India is the curiosity of the Indian people. So while Franka and I were admiring the beautiful architecture, we were "admired" be the Indian crowed visiting the temple. This happened all over the country and sometimes culminated in a huge photo session as you can see below. But it was mainly fun and where else could you get the feeling of being a rock star.

We also were lucky enough to be around the temple during one of the many religious holidays, which allowed us to experience one of the most impressive Hindu ceremonies of our travels close up. Simply fascinating.

The next goal was Mysore, a city in the heart of India. There we strolled through a wonderfully lively market, which we left three hours later with about five kilos of incense sticks and 50 stick holders.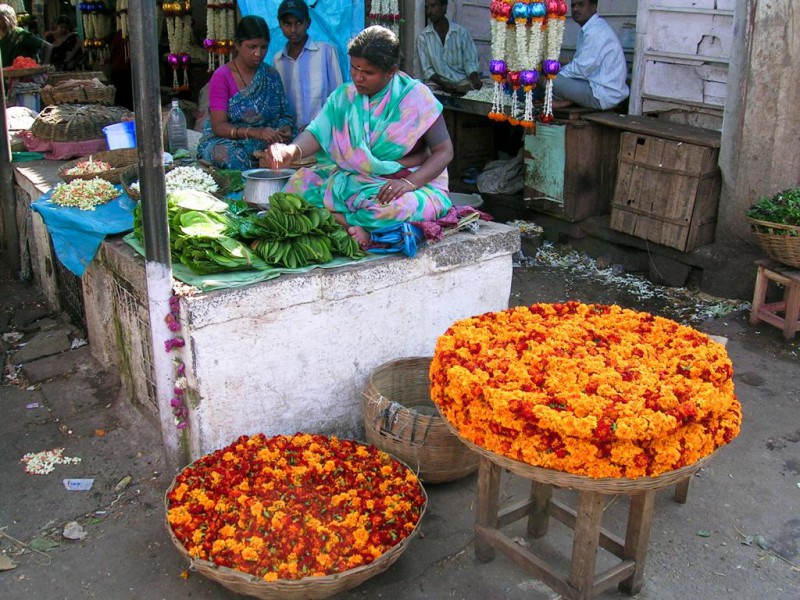 Especially the palace of the former local Maharaja was an eye catcher, and while we already were quite impressed by day, we were surprised even more when the palace was lit up at night with more than 100,000 light bulbs.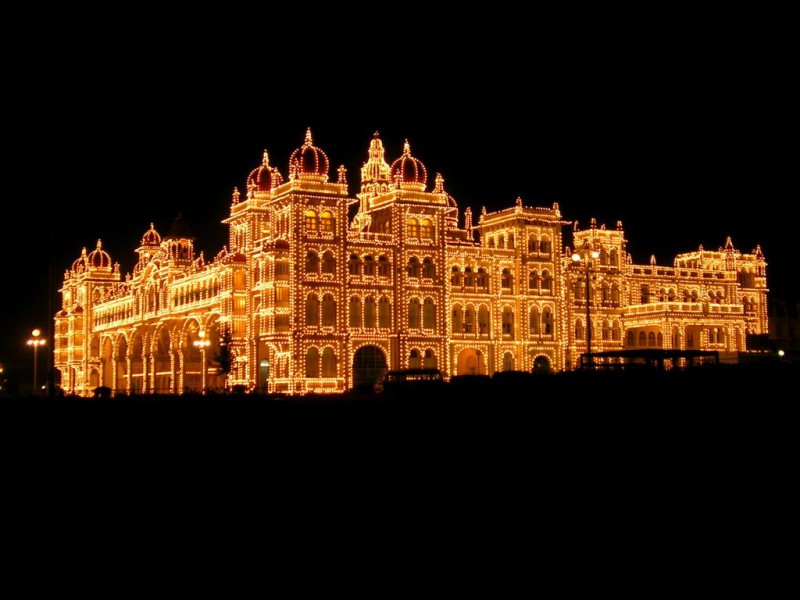 In Mysore we also enjoyed one of our tastiest thalis, which is a mixed plate with curries and other things, all served on a banana leaf. As a conclusion of our city visit we went to a nearby lake where every evening a colorful water fountain show was held. Very romantic.

All other photos on this report can be found here: Temples, Markets and Palaces