Home, sweet home. This well-known saying also applies to "Kifaru". Because our van brings us not only from A to B, it is also our bed-, living-, dining- and playroom. In short, our home and he not only carries us nearly every day to new undiscovered places, but also lets us stay there at the same time. This is enough reason why we want to do an extra blog post about our orange family member.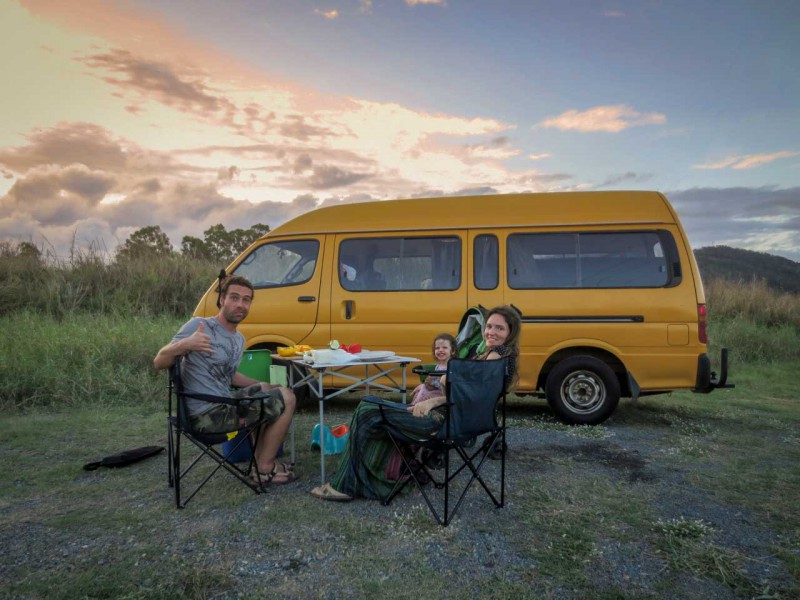 Initially, of course, his name should be explained. "Kifaru" comes from Swahili and means rhinoceros. But it was not the endangered resident of the savanna, which inspired us, but the orange truck, with which we were traveling in 2012 for two and a half months through Africa. And just as the big safari named "Kifaru" bus chauffeured us safely through the African wilderness, our "small" Kifaru brings us  securely through the wild Australia.
We had found the campervan on the Australian "flea market internet portal" gumtree.com.au. Here you can buy everything others want to get rid of. And we were fortunate that a young German backpacker couple had to leave Australia on short notice after their two-year stay. This had two advantages for us: Firstly, the initial asking price for the van unexpectedly dropped by 1,000 dollars. Secondly, the two drove from Brisbane to Cairns to sell the car there, and we were with our house sit in Townsville halfway.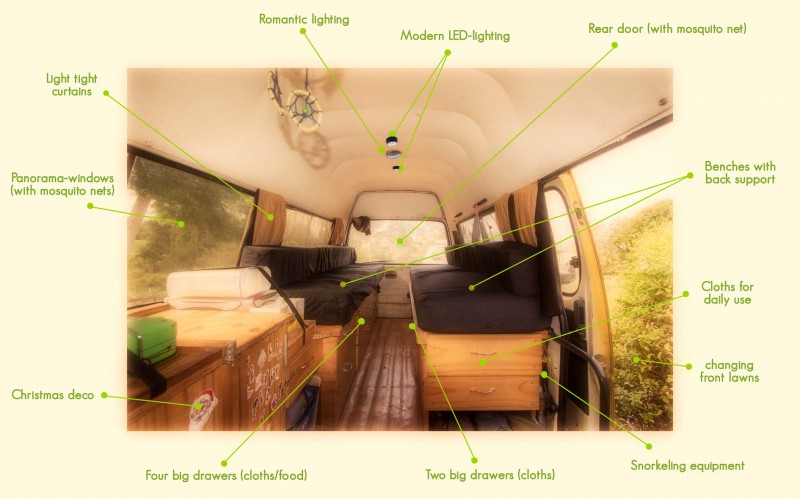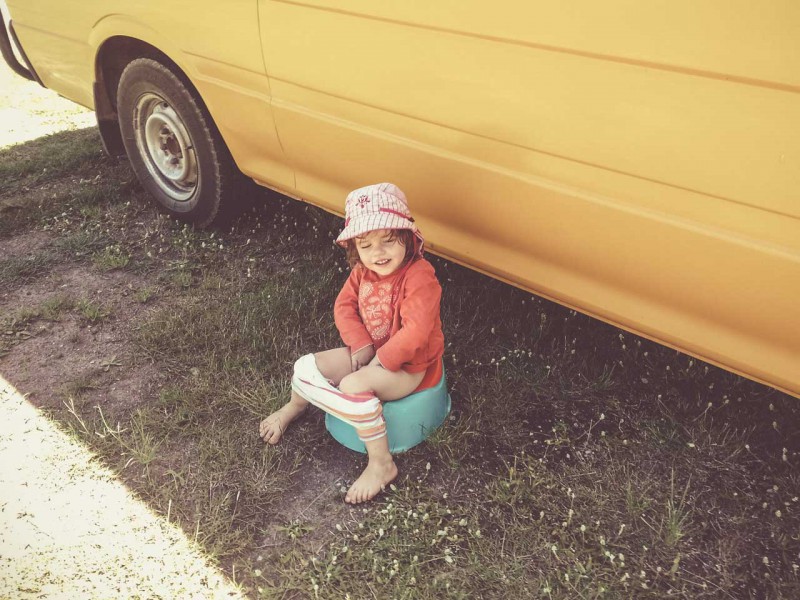 So we had ultimately a classic win-win situation, because Fenja and Finn were glad to have found a buyer on short notice and we suddenly had our dream car at the doorstep. Because Kifaru combines everything a good backpacker van must have: experience, perseverance and a good price. But here are some more details:
Model: Toyota Hiace Commuter (long version)
Year: 1993
Engine: 2.8 liter turbocharged diesel engine
Mileage at purchase: 380,645 km
Transmission: 5-speed manual transmission
Consumption: 10 l / 100 km
Maximum speed: up to 130 km / h
Cruising range: approx: 550-600 km
Seating / Sleeping: 3/3
Price: 4,400 €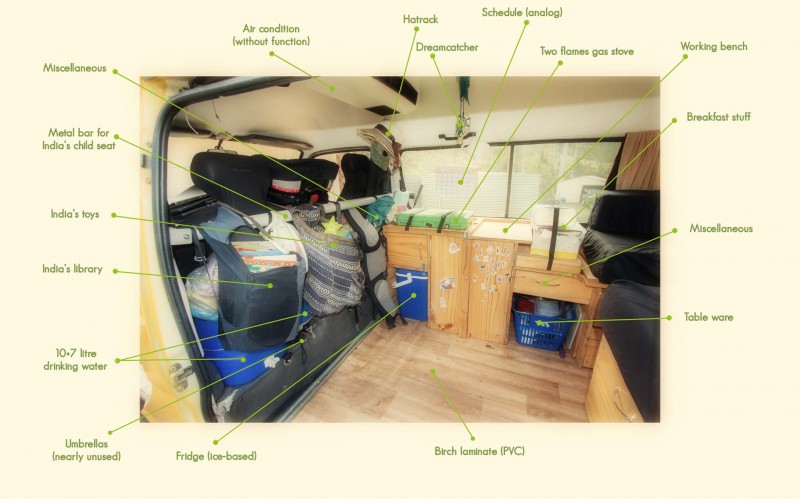 But not the raw numbers or its unique color make our Kifaru special. Its, as with us humans, especially the inner values that count. As our mobile home offers almost all the comfort you could wish for. A large bed, where we three comfortably sleep in (depending on India's activity level). A two-burner gas stove, which always provides us with hot meals. Enough storage space for our clothes and a week's food supply, for cooking and eating utensils, and for luxury items, which accumulated in the course of the journey. These now include about 20 children's books, snorkeling equipment, a small surf board for India, a big one for us, a balance bike, a scooter and so on. But so far Kifaru has swallowed everything benevolently, even if we have to move some more things now to make Kifaru ready for sleep.
Looking at the prices for a campervan (mostly a Volkswagen bus) in Germany, it must be noted that the Australian counterparts are far cheaper. But the best part here in Down Under is the quick and unbureaucratic registration of the vehicle. So we could simply transfer the car to us, which is registered in the state of Western Australia, by means of a letter form and an online bank transfer. Without any road worthiness test or other hassles. Additionally there are the affordable insurance rates and the fairly inexpensive fuel (currently about € 0.82 / l). So the investment costs for our Kifaru actually already payed of due to the free accommodation and eating homemade meals.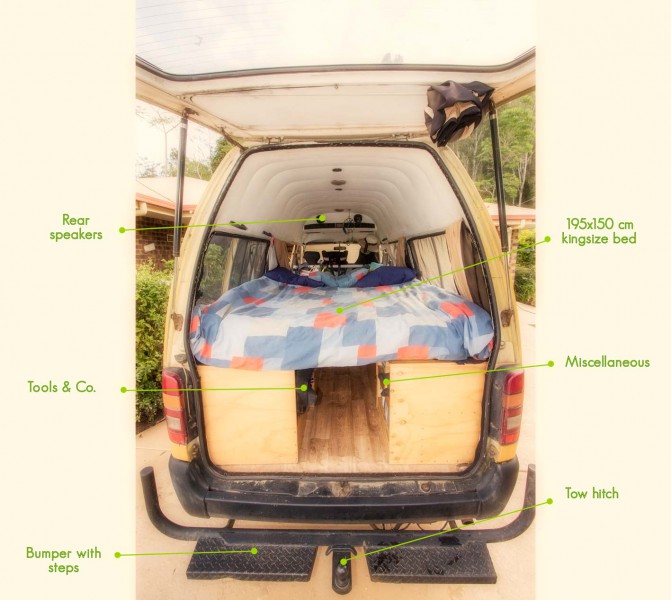 Till today, we have traveled over 17,000 kilometers in our van. And wether motorway, highway, city traffic or gravel road, so far Kifaru has never failed us. We have renewed the brakes, a steel rod to attach India's child seat correctly was installed and we performed an oil change. For a 23-year-old car a good rate. So we are already looking forward again to visit the most beautiful places in Australia after the winter, and to stay right on site. For what is more beautiful than to wake up in the morning and have the sea in front of your "doorsteps". But look yourself – here are some impressions of the most amazing places where we have photographed Kifaru.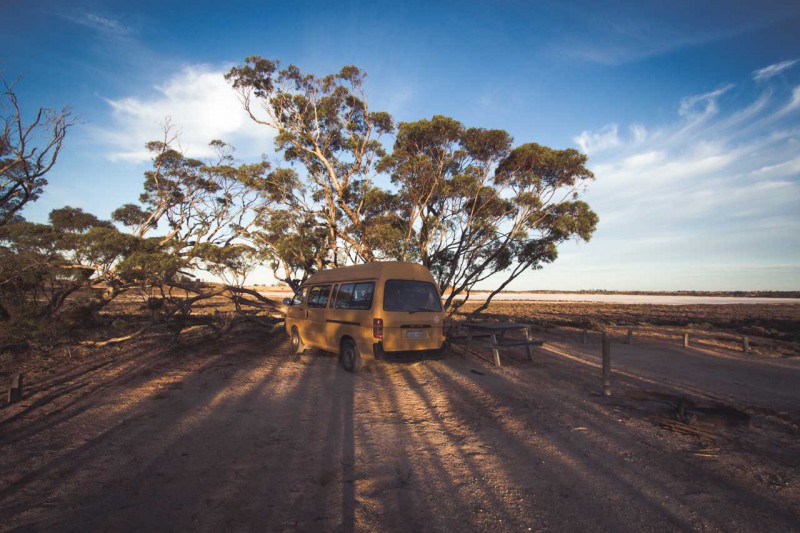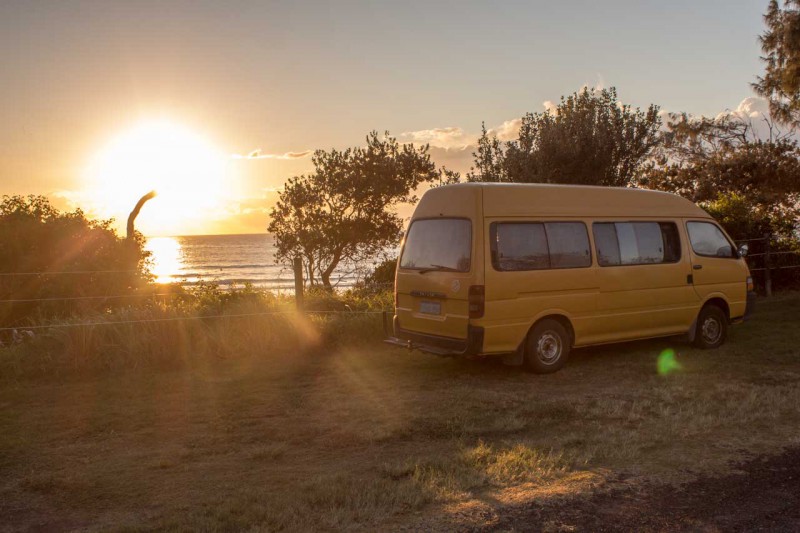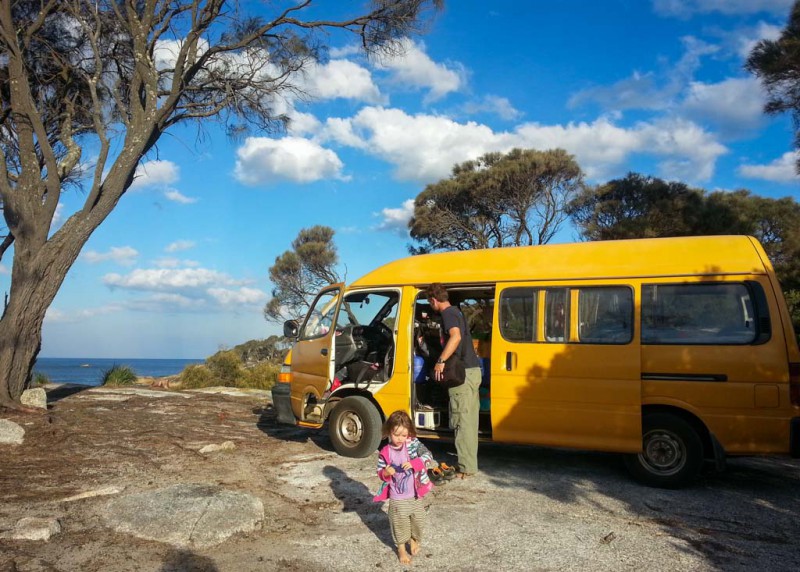 P.S.: If you want to see the explanation pics in full res, just click on them.