Back again on the coast we first enjoyed the secluded beaches of Kerala before we immersed ourselves in the fantastic culture (and the incredible smell) of the local fishing villages. Their one can watch the fishermen hauling in their catch before spreading out the small fish directly on the beach to dry (thus the smell). And the whole procedure was accompanied by a huge flock of birds circling above us.
For Steffen's birthday we had planned to travel to Kochi, another former Portuguese enclave. The small old town was beautiful and we explored its old spice warehouses and fishmongers for hours. And here we also managed to finally get our hands and mouths on the first momos, a Tibetan specialty comparable to Chinese dumplings our Russian pelmeni.
Also there was a kind of carnival happening in town, so many colorfully dressed people and as well as elephants were roaming the streets. We visited a Keralan theater where we watched a traditional Kathakali dance drama before we gorged ourselves with two fat lobsters plus tiger prawns and shrimps for Steffen's birthday. Really delicious.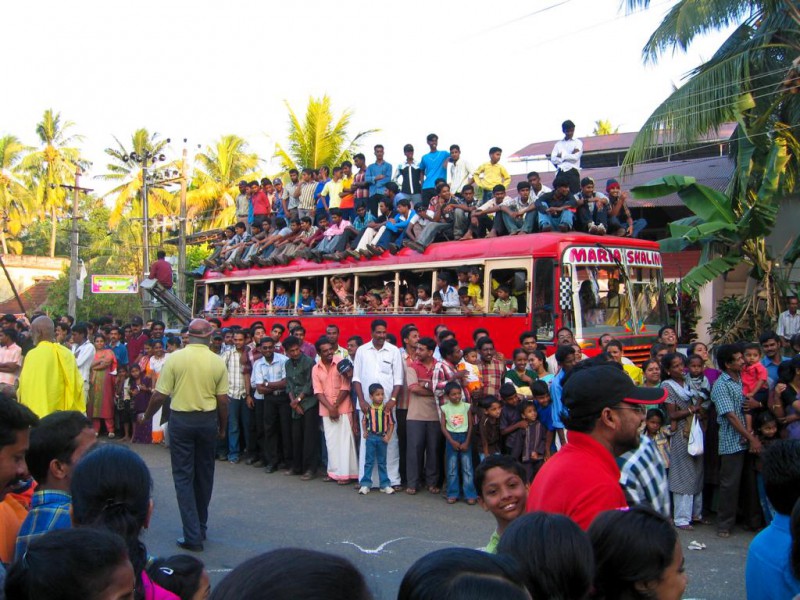 Here are the rest of the photos from Kerala: Kerala and Kochi
The next day we celebrated New Year's Eve with a pina colada drank directly from a coconut. Since Steffen had been given a houseboat tour as a birthday present, we already had the next adventure waiting for us…