After our return from the tropical island we went off straight into the mountains, flying to the 4,000 m high Andean city of La Paz, seat of the Bolivian government. Since we arrived at one o'clock in the morning, we opted again for a night in the airport building. The altitude showed itself immediately in the form of painful headaches and we were very pleased with the 400 meters taken off when going into La Paz's city center.
The following day we explored the extensive city, including the Witches Market, the bizarre Moon Valley as well as various restaurants, snack bars and Internet cafes and allowed our weakened bodies to acclimatize.
After this acclimatization period, we went on to Lake Titicaca, the highest navigable lake in the world.

From the town of Copacabana, we crossed over to the Isla del Sol. During our day hike on this magical island, we watched the locals producing their own bricks, climbed through ancient Mayan ruins and discussed extensively on private road tolls. But most of the time we enjoyed the fantastic view across the crystal clear lake with the snow-capped Andean peaks in the background.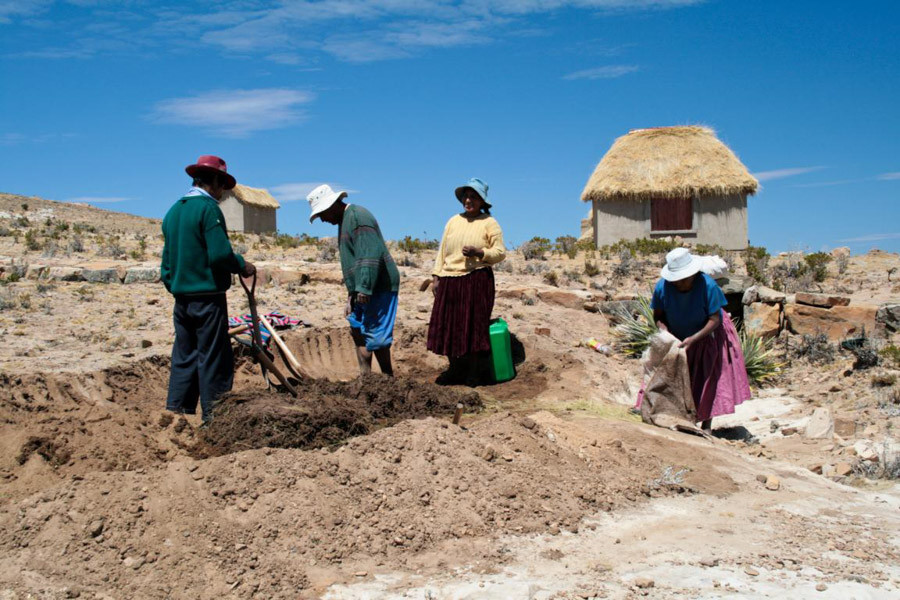 Since we were already at the Peruvian border, we decided to cross over and so we went on to Puno…