We had read in our guidebook about a great jungle walk around Madikeri. So we hopped quickly in the next local bus and off we went to experience nature at its best. Arriving in Madikeri, we then booked a 4-day tour with a travel agency and already headed of in the jungle with a guide and some other tourists the next morning.
While we wandered between coffee, tea and pepper plantations, we were amazed about how green the landscape was and how the original plants of our everyday life actually looked. In addition to the great nature we also met many wonderful people and got to know their simple way of life. In the evening we ate then real Indian home cooking in the classical way: from a banana leaf.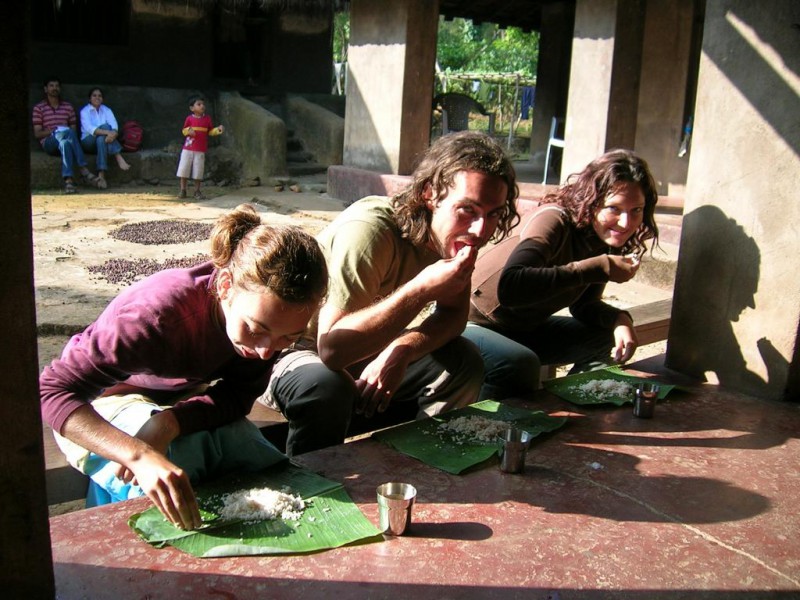 Probably we ate a bit too much, though, because when Franka and I balanced the next day on one of the many bamboo bridges, it collapsed under us and we ended up quite wet in the river. As consolation our fellow Israeli hikers "baked" us an outdoor cake from banana, biscuits and caramelized sweet cream over the fire. Delicious!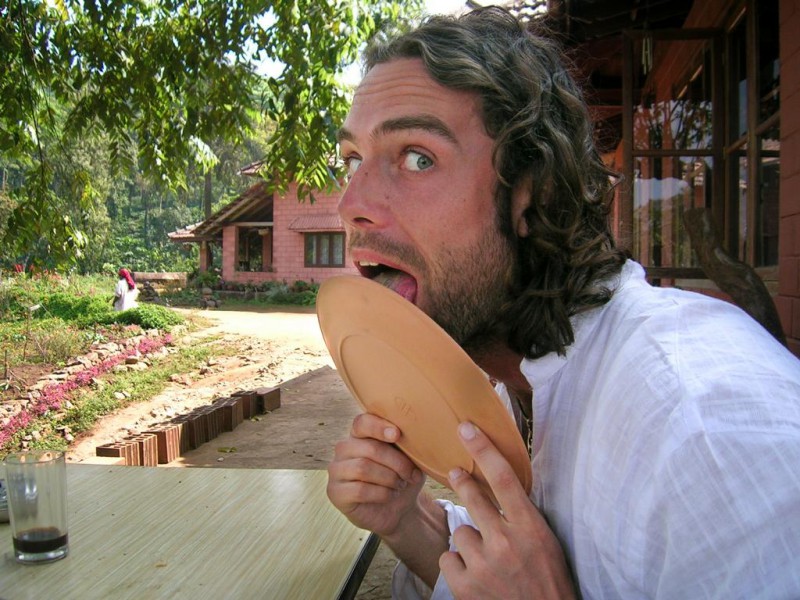 ">The remaining images are along here: Jungle hike
As a conclusion of our trek we spent Christmas Eve in a proper Jungle Lodge. After that, we went straight on to a Tibetan exile settlement near Madikeri.