It's time. Our next great adventure has begun. After almost three years of regulated life in Germany (except for two "short" trips to the Canary Islands as well as Thailand) it was time to explores the world again. Because contrary to all our hopes the travel bug still sits deep in our bones and does not let us rest. So we, the Weltengugger, had once again to store, sell or give away nearly all our belongings. After some hectic weeks everything was finally ready and our two travel worn backpacks were waiting for yet another adventure. But thanks to our two year old daughter, this time our bags were joined by a wheeled suitcase, a stroller, two full daypacks and a small backpack for Indias "private" utensils, especially her "Dolly". This, taken together, are about 85 kilos of luggage which will constitute our sole belongings for the coming months. Looking at all the things that had accumulated in just three years in our apartment, that was a considerable decline of assets. But fewer things mean less worries (and less to carry around).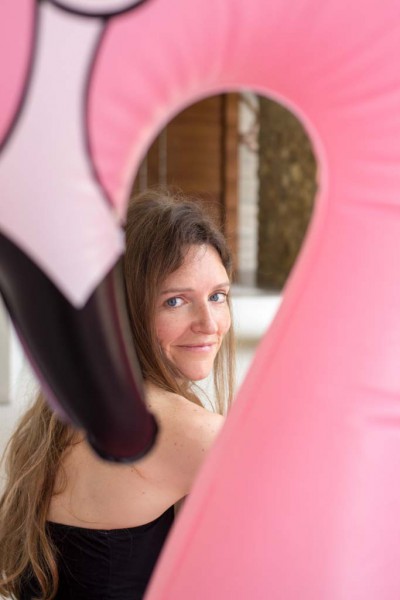 locals had put us under its spell already over ten years ago and we wanted to enjoy the unique lifestyle of this country again. In addition, many of our fond friends from previous trips live on the fifth continent. Being able to visit them now was another advantage on the part of Australia. And as it should turn out soon, our decision was the right one.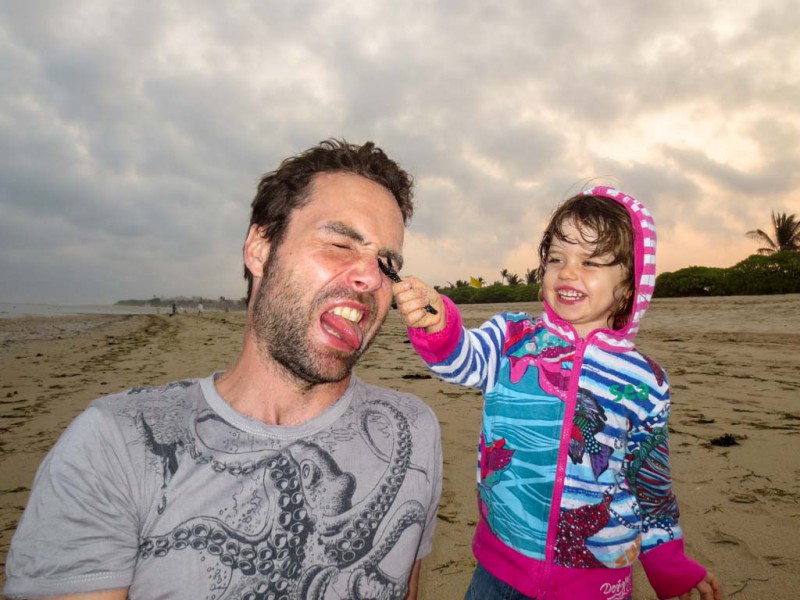 But first of all we had to get to the other side of planet Earth. For this journey, we used our trusted Airline "Emirates". With the inclusive Rail & Fly ticket, we went first to Frankfurt, where we stayed one night in a hotel near the airport to enter the plane to Dubai rested the next morning. The six-hour flight to the desert metropolis went smoothly due to the good service, excellent food and extensive onboard entertainment. In Dubai we had planned a two-days-stopover before facing the 9 ½ hour flight to Bali, our second stopover. Since this was already our third visit to Dubai, our enthusiasm for taking pictures was limited, so we have to refer you to an earlier blog.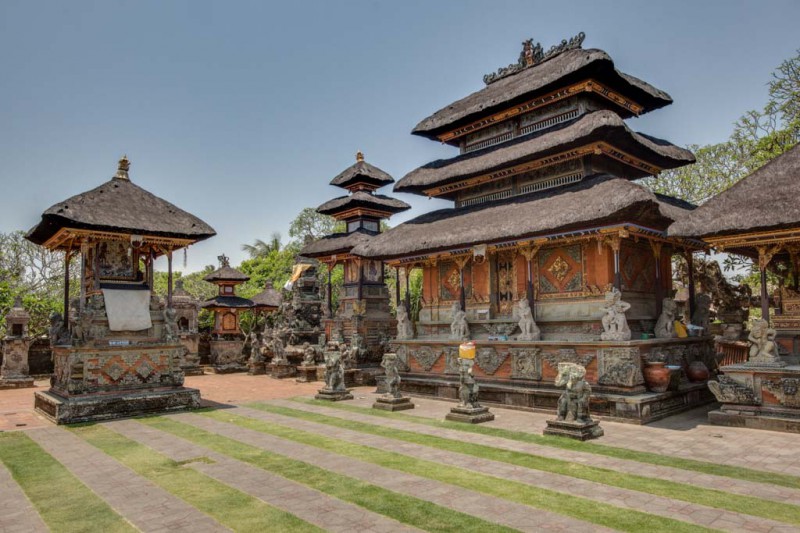 But our empty memory card should be filling up soon. Because the Indonesian island of Bali, with its lively spirituality, its ancient culture and its super nice residents offered us plenty of opportunities to capture numerous gigabytes on our camera. For a relaxed start we had picked the nice Mahogany hotel in the popular tourist destination Nusa Dua. Although the Mahogany Hotel was not directly on the beach, the amazingly low price, a shuttle service and a large swimming pool on site made up for this deficit easily. So India and us were having a nice time either in chlorine or salt water and we acclimatized slowly to the new time zone, the humid-warm weather and to the exotic food.
.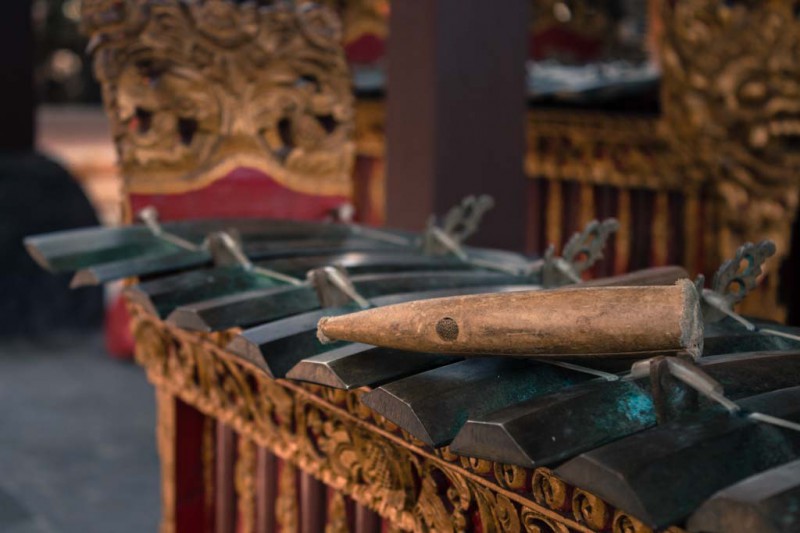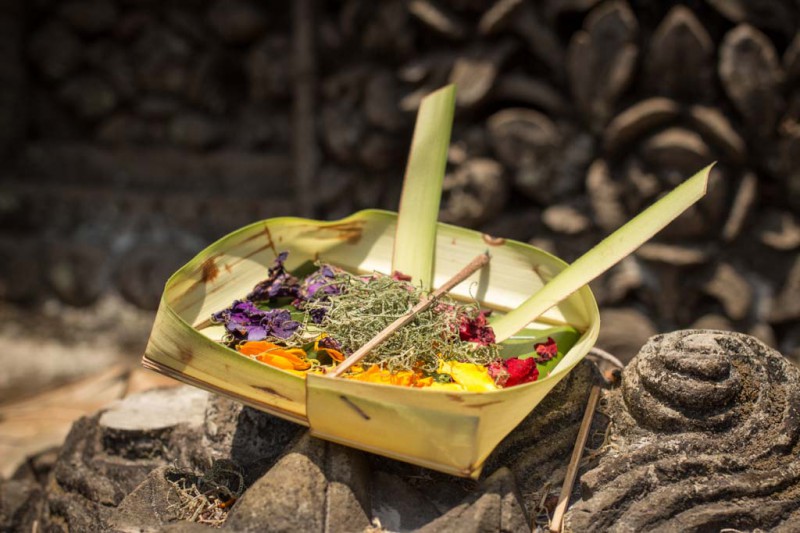 Despite our longing for lounging we even had time to look at our first Balinese temple. The Batuan Temple near Sukawati was ideal for this. Small but beautiful, with lots of shade giving trees, this tourist attraction was even exciting for India, because the winding temple with its stone statues, fountains and a small pond was like an adventure playground. There were also traditional musical instruments such as a xylophone on which India was even allowed to play. A very nice day trip, which gave us a first taste of the beauty of the island's interior. Because there lay our next destination: Ubud, the artistic capital of Bali. But more about that in the next blog ...
Click here for more photos of our first days in Bali: Beaches and Temples.