Night flights are the horror! Especially with a child. Accordingly, we expected the worst when we walked completely bleary-eyed at 2:30 am to our gate in the airport of Denpasar (Bali). But the following five-hour flight to Cairns, Australia, should turn out to be bearable for us and the other occupants of the aircraft. Thanks to intensive Manduca work we ultimately could persuade India to sleep at least part of the flight. Fortunately, the night flight should turn out to be the only minus point in our temporary home country. Because since our arrival in Northern Australia our live appears to be an ongoing dream. But one after another...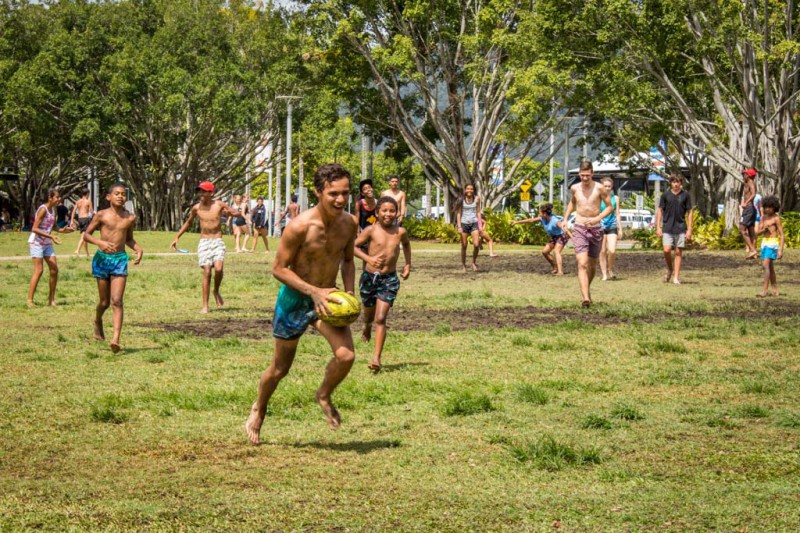 Our first two days in Australia were dedicated to acclimatization as well as buying a child seat and an Australian SIM card. As starting point we had chosen for the first time an Air BnB accommodation, and the small but fine apartment of Kevin was perfect for a relaxed start. Although we were on the move again shortly after arriving to buy a child seat for India in the nearby shopping center. On the way back we also had our first Australian steak pie, a puff pastry filled with a kind of goulash. Delicious!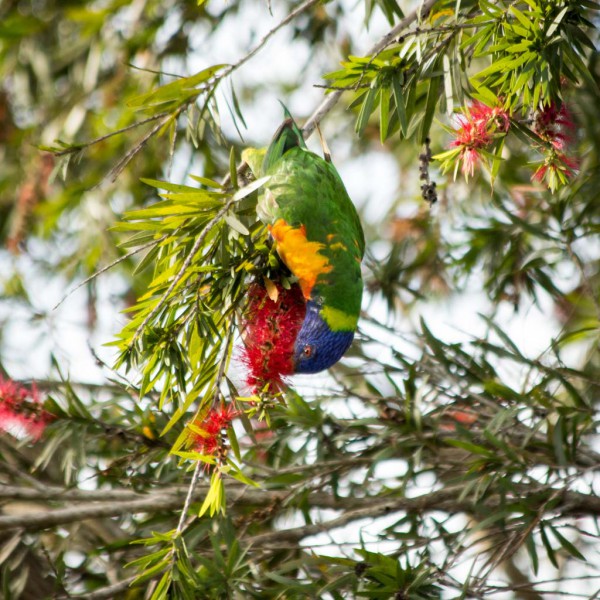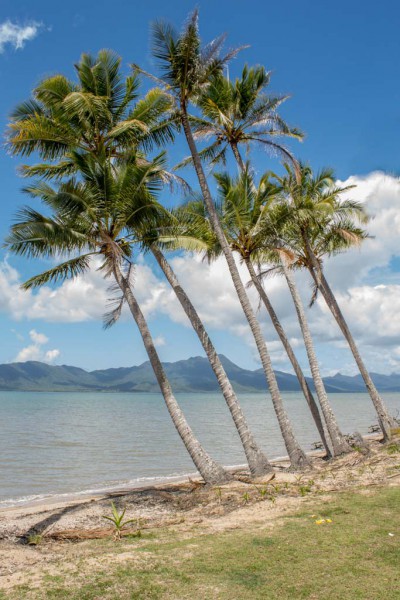 The next day we took some time to stroll along the beautiful Cairns waterfront. We were immediately impressed by the family friendliness of Australia. Because in addition to the free electric BBQs (grills) and toilets, there was a fantastic, manmade lagoon and about 300 meters further a water playground for children. Of course this offer India could not resist and tested it out while we met with our first Australian angel.
His name was Noel and he was the reason why we decided to start our journey here in Northern Queensland. Noel and his wife had inserted on the website Trusted Housesitters to find someone who can take care of their dog Jack, the house and the garden in Townsville for two weeks. And luckily we got the job in spite of our newcomer status on the website. Even before we flew out from Germany, Noel had offered to collect us from Cairns, so we could spend the first few days together before his departure.  We had accepted this offer gladly and so we went the next day with the retired teacher the 350 km to the South.
In Townsville Noel's wife Jo and the Cocker Spaniel Jack welcomed us. Although India was initially a little anxious, this would soon change. Especially on the next day, which was her second birthday. For what opens a child's heart more than gifts and cake?! The next two weeks we spent with walkies, watering the garden and discovering Townsville. And again we were excited about the great offers. Whether large, free pools, interesting playing and singing groups for toddlers in libraries or clean and well-maintained parks, there was plenty to do. Especially since Noel had borrowed us his jeep, because a car is essential in Australia.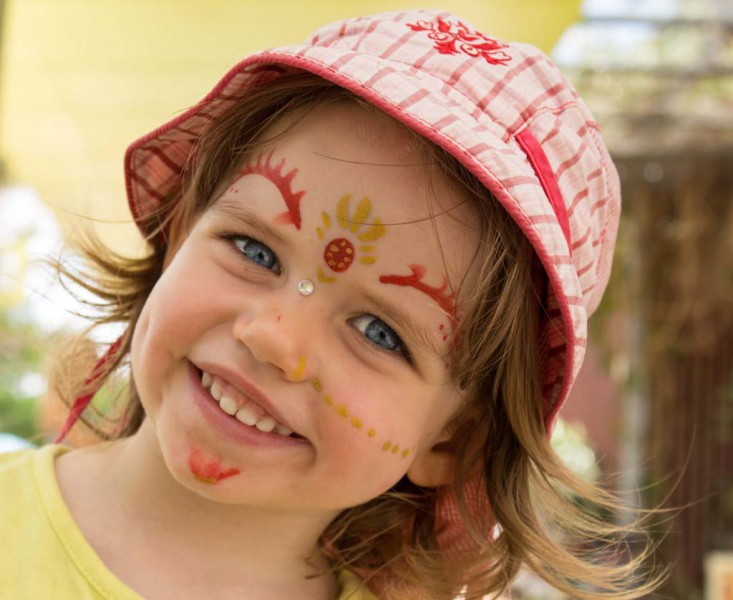 However, we spent most of our free time to search for a mobile home for our trip through Australia. Because if we had learned one thing during our previous trips, it was the fact that a small bus is the perfect base for a long-term trip. After several unsuccessful attempts we had luck with a young German couple who had to leave Australia on short notice. They came down to "our" front door and after a short test drive, a lay-inspection by Steffen and a short price negotiation, we were the owner of a fully equipped Toyota Hiace, painted in beautiful Orange (more about our van in a separate blog).
After an auto mechanic as well as Steffen and India had done some basic maintenance for our new family member, we were finally ready to start our road trip through the vastness of Australia. With a delicious farewell meal of Noel and Jo it was time to say goodbye to Townsville and for India reluctantly to her beloved Jack. But we could already promise India that there were many other nice people and pets to meet. After all, our adventure had only just started.
All the pictures of our first weeks in Australia can be found here: From Cairns to Townsville
PS: If someone should also be interested in house sitting, please feel free to contact us. We can give good advice as well as a 20 percent discount on the membership fee.